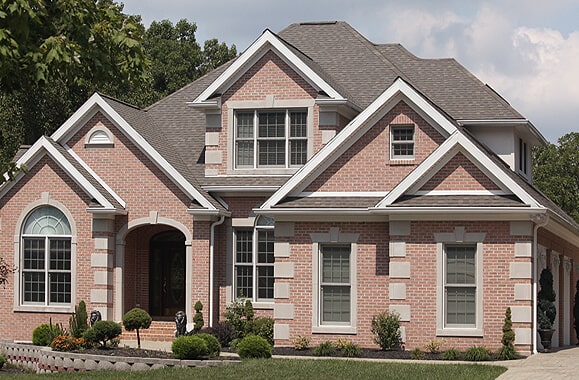 Pink bricks give a home a touch of color, while not being as dark as the more traditional red bricks. Despite what you may think upon first hearing the word "pink", pink bricks give a very natural, warm appearance. It may not go with as many colors as a neutral-colored brick, but the color options are still vast. As far as what style of home or commercial building goes best with pink, both traditional and modern styles can look beautiful in pink brick.
Below are all of the varieties of pink bricks we offer. Take a closer look at each by clicking on the image where you can also view the variety of sizes and styles available. Computer monitors are often not 100% accurate as to color, so know that you should view a sample in person before making any decisions.
To learn how you can see a sample, or to find out more about our products, please Contact Us.